Torhaven Park
Opening in January 2019, Torhaven's parklands are a major destination for the Deebing Heights area, and the jewel in the crown of the Torhaven estate. The parklands cost nearly $2M to develop including $600,000 for an exciting adventure playground. Spanning 22,000sqm of sensitively landscaped natural environment, the parklands also include sculpted gardens, lush open green space, and intricately designed wetlands.
Located off Andy Way, Deebing Heights the 2,570sqm Torhaven Park features an exciting treehouse network with rope bridges, climbing frames and rock climbing walls. Children can enjoy the seesaw, spinami, hoop carousel, multi-swing and mounded slippery slide. Designed for the family, Torhaven Park provides shaded areas to protect adventurous children from the sun, as well as sheltered picnic tables, water bubblers and natural seating areas formed amongst sandstone boulders.
The beauty found within Torhaven's parklands is sustainable and environmentally conscious. So residents can feel good about taking in the scenery as they traverse the footpath network that meanders beneath large shady gum trees, and over an elevated wooden footbridge connecting the community to the rest of Deebing Heights. The area has been designed to mimic natural waterways, including shaded creek beds, biodiverse wetlands and riverbanks constructed out of boulders sourced from the site.
Torhaven's parklands feature native, drought tolerant species like Melaleuca forestry and rehabilitated Eucalypt floodplains, as well as an ecosystem of birdlife. All of this is supported by custom designed wetlands, which double as a stormwater quality treatment system, recreational amenity, landscaping feature and biodiversity hot spot attracting native bird life.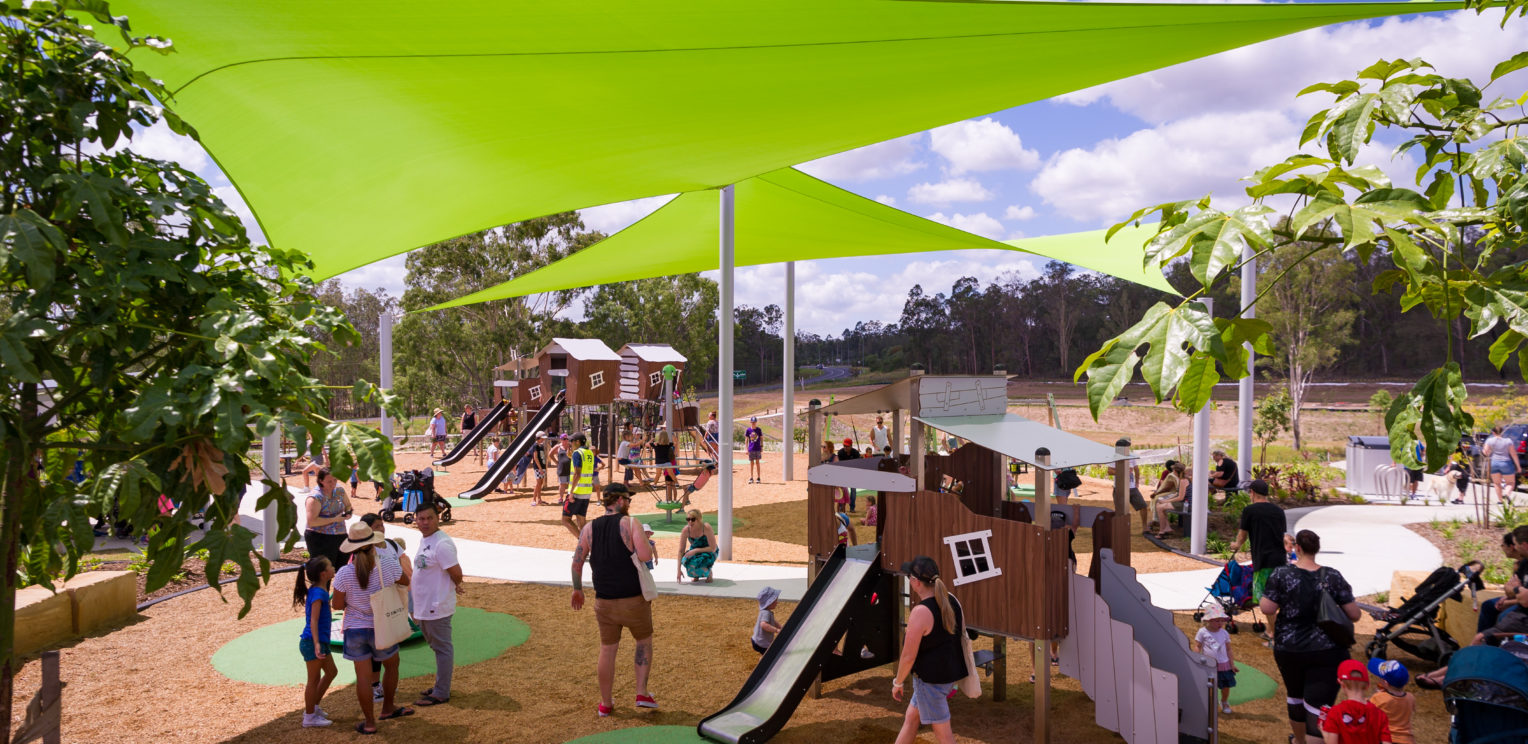 Rawlings Road,
Deebing Heights Qld 4306